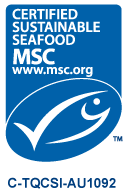 Premium Western Australian Lobster
With a wealth of knowledge of the sea, in 2008 the Thompson family created Indian Ocean Rock Lobster, a lobster receival and processing facility.
Now re-branded, Lobster Shack, the family-owned and operated company produces premium grade lobster, including live & value added products supplying both domestic and international markets.
Wild-capture
Our lobsters are wild-capture from the pristine waters of the 'A' Class Marine Park Reserve which surrounds our home port of Cervantes, Western Australia.
The daily catch is transferred into seawater holding tanks aboard our modern, custom-built boats. The lobsters are landed at the pier just metres from our unique handling and processing facility on the shore.
We research and implement best practice to minimise stress and damage to stock during the catching phase, ensuring the highest quality lobster is received.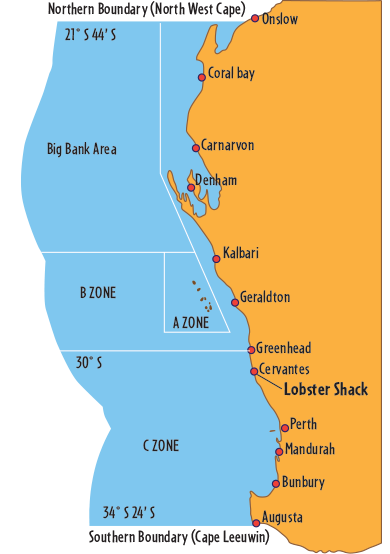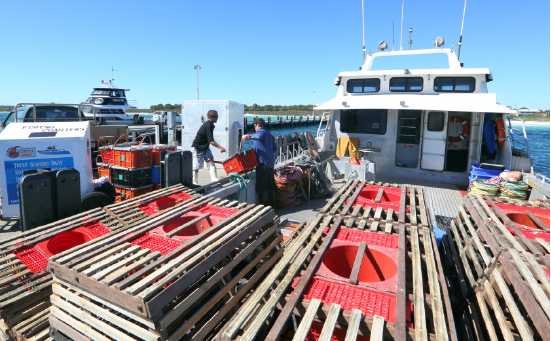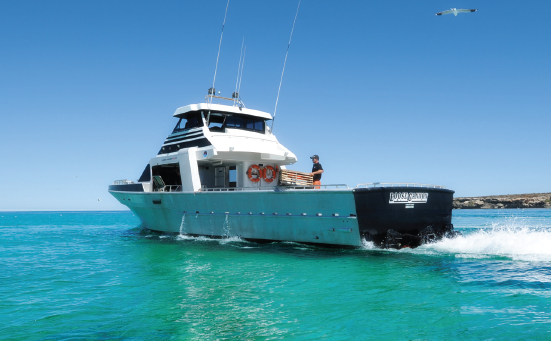 Processing Facility – Live Lobster
Each lobster is examined and individually graded using state-of-the-art Pro-line grading equipment by Marel. They are held and purged in lanes through which aerated seawater is pumped directly from the ocean.
Our newly purpose-built facility has a closed-circuit system giving us monitoring and incremental control of the water environment. This allows the safe holding of the lobsters at optimum quality and for longer periods as they are prepared for packing and shipping.
Shortly before export, inspection is carried out again by our experienced staff. Our specialised packing in polystyrene boxes with pinewood shavings and ice packs ensures optimum health of our lobsters during the journey to their destination.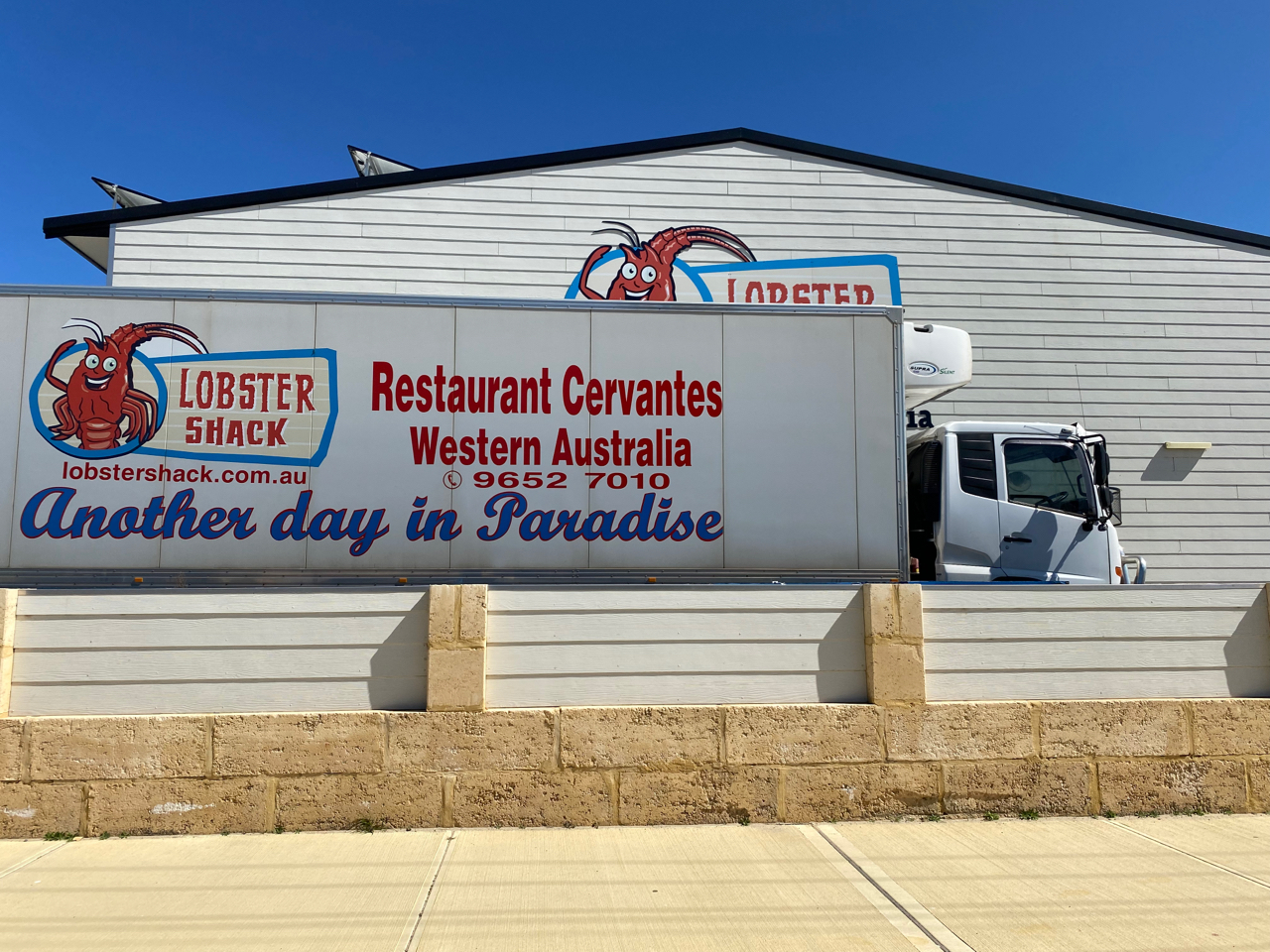 Steaming
Our Continuous belt steaming technology seals in the delicious flavour by retaining nutritious protein. This guarantees the finest quality product is available for you.
Filtered seawater direct from the ocean, is used in the steaming process to ensure that the natural taste and flavour of the lobster is maintained.
All stages of the preparation are specifically managed to deliver premium tasting lobster.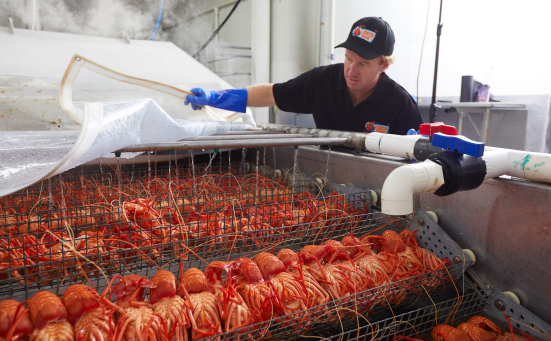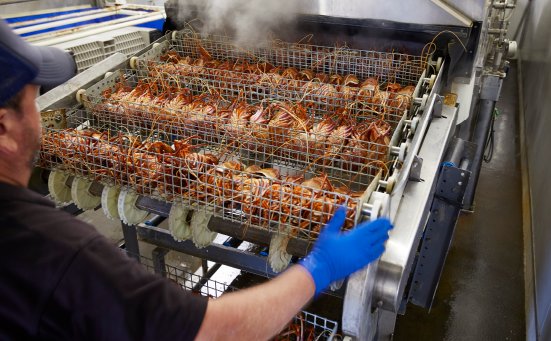 Freezing
State-of-the-Art Blast Freezers capture the freshness and seals the meat in such a way that when thawed, the fresh taste, firmness and excellent texture for which the Western Rock Lobster is famous, is fully retained.
Each lobster is individually wrapped and packed into our specialized packaging and held in our electronically controlled freezer holding rooms until required.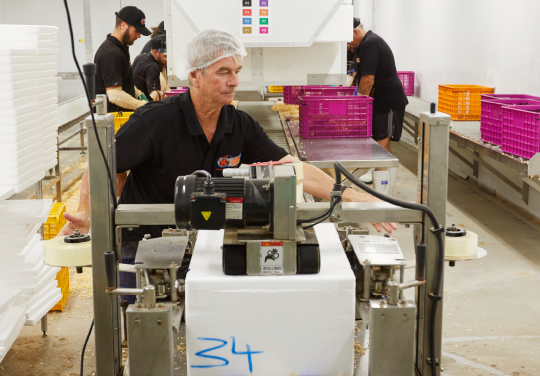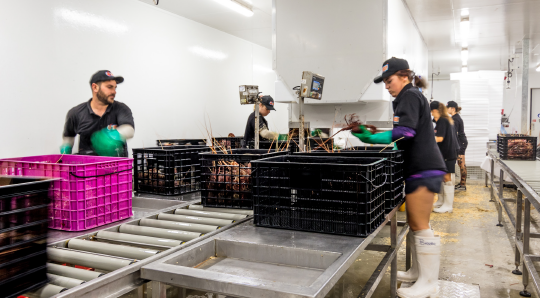 Shipping
Our company fleet of trucks deliver directly to the most expedient air transport connections at Perth International Airport, ensuring that the lobsters arrive at their destination in the minimum time and the best condition possible.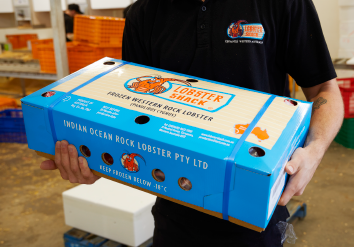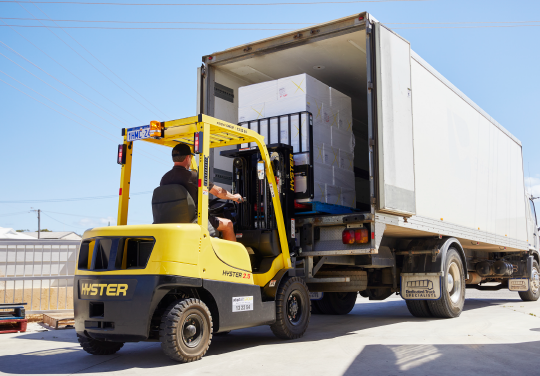 Contact us: production@iorl.com.au